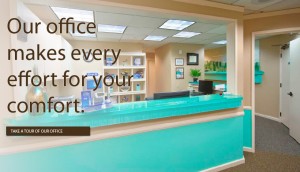 We want to clear up a common misconception about dental insurance.  Family members and spouses:  Each person has an annual maximum to use before the year ends.
For example, each family member usually has between $1000 to $2,500 in benefits. You do not share this amount with family members, it is unique per individual! Included in those benefits are various dental procedures from mouthguards and cleanings, fillings, and crowns to root canals, even implants and dentures. For kids, sealants and fluoride are benefits as well.
Once the calendar year is over the insurance benefit is gone. Having seen a number of patients confused about their benefits, we are happy to answer any questions that you may have.
Another misconception is that you need to have at least six months go by before being eligible for a cleaning. That is not the case. Many insurance plans offer 2 cleanings per year which you can get it whenever you want, there is no time restriction and usually there is no out-of-pocket expense. It's a nice feeling having your teeth cleaned!
Our office is in network with most insurances and we are open weekends for your convenience. Schedule a visit today, whether it is just a cleaning or exam, or a pressing matter that you have been putting off for a while.  Give us a call! 206 – 659 –  4888