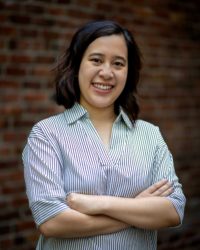 Dr. Bui – Associate Dentist (Part-Time)
Dr. Charmaine Bui is a Washington native born and raised in Lynnwood. She attended the
University of Washington for her undergraduate studies where she completed her Bachelor of
Science in Biochemistry. She soon went on to receive her dental degree at the University of
Washington School of Dentistry. Dr. Bui enjoys learning and embraces the ideology of lifetime
learning though continuing education and is always happy to share what she has learned to
others.
Dr. Bui prioritizes her patient's comfort while providing them with excellent patient-centered
dental care. She values building meaningful relationships, educating, and working with her
patients on how to best take care of them. A person's smile is very important, and Dr. Bui is
dedicated to helping her patients maintain their smile!
Outside of dentistry, Dr. Bui enjoys finding new cuisines to try with family and friends. And when
not out and about, enjoys relaxing at home playing video games, drinking bubble tea, and
exploring new activities to do in the Pacific Northwest!
Angelina
Meet our treatment and financial coordinator, Angelina, who works behind the scenes in both our Seattle and Mill Creek office. Aside from her friendly calm professional demeanor, Angelina brings advanced knowledge from many years of working in accounting and insurance billing. Angelina enjoys spending time with her friends and family, particularly her husband and young son, who cheer for the Seattle Seahawks!
Yelena
Yelena is the lead dental assistant. She is personable, gentle and loves working with kids.  Yelena takes extra care and time to ensure each patient has a positive experience at All Smiles. Her dental assisting background started with pediatric dentistry and evolved into comprehensive family dental care for patients of all ages. Yelena is a movie buff who enjoys spending time with family and friends. She speaks English, Russian and Ukrainian.
Eva
Eva is our treatment coordinator in the Shoreline office. She brings years of dental customer service and management experience from the UAE.  She's always friendly, motivated, and ready to greet you with a warm smile.   Eva is fluent in the Russian language and would be happy to answer any questions related to your upcoming dental visit.  Eva is a great cook and enjoys making delicious meals for her family!  She also loves puppies especially her Pomeranian named Bonita.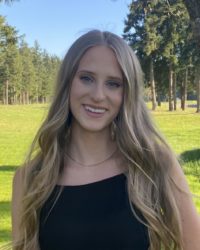 Liana
Liana is our patient coordinator in Mill Creek. She enjoys taking long walks and watching the sunset, playing the piano and spending time with her family. At one point she considered a career in dentistry after attempting to extract her brother's baby teeth.  Now Liana prefers taking care of patients and putting a smile on their face when they first walk in.  Liana worked for a chiropractic office as a billing specialist before joining All Smiles.  An interesting fact is that she has a twin sister that's just a minute older.  Liana will make you feel at ease at your next dental visit!
Antonia
Antonia is a registered dental hygienist and takes wonderful care of our patients with their teeth cleanings in the Shoreline office. She shows an outgoing personality, excellence in hygiene and attention to detail with every single patient.  Antonia has worked with All Smiles Family Dentistry for multiple years.  She is a proud mom to her two boys!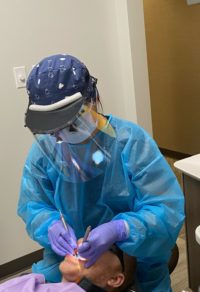 Jessica
Jess is a registered dental hygienist in our Mill Creek office on Fridays.  She is well known in our office for her thoroughness, kind chairside manner and desire for excellence. She brings over a decade of dental hygiene experience to All Smiles!   In her free time, Jess spends the weekends with her teenage children cheering them on in sporting events.
Additional Team Members (not pictured):
Jenni, Vita, Sofia, Veronika, Viktoria, and Ivanna!
We're all looking forward to meeting you!