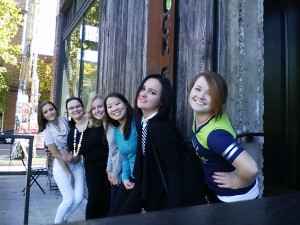 Our team took the sunny afternoon off to sing karaoke and eat ice cream!!
Team building and having FUN is important in "recharging our batteries" before seeing patients.
You would be happy to know that our well-rounded, outgoing and fun-loving group is also very talented outside of the clinic environment.
Now… time to get back to patients and do what we LOVE!
Also, happy first day of Fall  🙂  Stay tuned for some autumn-inspired art coming soon…
~ All Smiles Family
#karaoketime #welovetosing #teambuilding #allsmiles #ladiestakeoverseattle