Seattle Dentist, Ilona Furman, DDS
[threecol_one][unordered_list style="tick"]
General Dentistry
Dentistry for Kids
Cosmetic Dentistry
Crowns / Bridges
Dentures / Partials
[/unordered_list]
[/threecol_one] [threecol_one][unordered_list style="tick"]
Dental Implants
Oral Cancer Screening
Root Canals
Extractions
Tooth-colored Fillings
[/unordered_list] [/threecol_one] [threecol_one_last][unordered_list style="tick"]
Preventive Teeth Cleaning
Deep Cleaning
Porcelain Veneers
Teeth Whitening
[/unordered_list]
[/threecol_one_last]
Looking for the best dentist in Seattle? You've come to the right place. Seattle dentist, Dr. Ilona Furman will make you feel at ease from day one. We believe in cavity prevention and keeping teeth healthy for years to come. Our office is stress-free with patient entertainment with the latest technology.
All Smiles Family Dentistry is located in Seattle's Northgate neighborhood, in a professional dental building off of I-5 just minutes from Northgate Mall, Shoreline and Highway 99. Our dental office is open on Fridays, Saturdays and evenings for your convenience.
Our friendly staff strives to take care of patients of all ages and cultivate long-term relationships. We believe this is based on delivering the quality of care while listening to your needs and concerns. Creating healthy and beautiful smiles for every individual in a calm, gentle and conservative way is always our priority! And we show you exactly what you have, what needs to be done, and give you comprehensive care, so you always feel in control.
We are proud to be an eco-friendly, paperless office, and offer digital X-rays that have 80% less radiation than standard X-rays. Please see our technology section to learn more about our advanced and modern office.
We are a  Seattle emergency dentist. We accept walk-in emergencies! We are a general dentist, a family and cosmetic dentist. Our services include root canals, extractions, tooth-colored fillings, cleanings, periodontal care, veneers, crowns, bridges, dentures, and implant care. In addition, we offer smile enhancement tooth whitening, and Velscope for oral cancer screening.
[twocol_one]
Looking for a Seattle Kids Dentist?
We welcome children and teenagers! Cavity prevention is the number one goal and the first visit starts by age 1 according to the American Dental Association! The staff at All Smiles Family Dentistry is proud to serve families in Seattle, Northgate, Haller Lake, Lake City and Roosevelt Way, Seattle! We look forward to meeting you.
[/twocol_one] [twocol_one_last]
Need a Dentist in Seattle open Saturday and after work?
We know that sometimes finding a dentist with your busy schedule can be a challenge. That's why we are open on Saturdays and late on Tuesdays.
[box]
 Our Northgate office hours are:[unordered_list style="tick"]
Monday, Thursday, Friday:  8-5pm
Tuesday: 9-6pm
Saturday: 9-3pm
[/unordered_list]
[/box]All Smiles Family Dentistry with Ilona K Furman DDS is a general and cosmetic dentistry for adults and children. The staff at All Smiles Family Dentistry proudly serves North Seattle, Northgate, Haller Lake, Lake City and Roosevelt Way, Seattle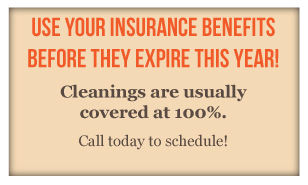 [/twocol_one_last]
[divider_flat]