Thank you to Mill Creek Mayor, Pam Pruitt, for the warm welcome to the Town Center!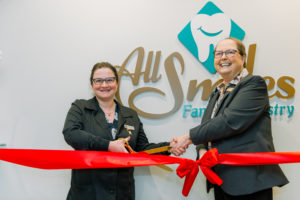 Join us this coming Monday, July 22nd at 4:30pm at our beautiful new office in Mill Creek!
The Mayor will welcome us to the Town Center Neighborhood with the Ribbon-Cutting Ceremony.
All Smiles Family Dentistry (above La Palmera!)
15224 Main St. #303
Mill Creek, WA 98012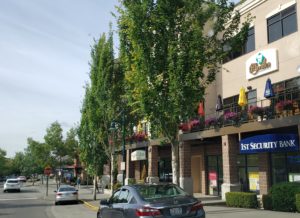 Check out our Technology section to learn more about the innovation in our new office, like this:
VistaClear and VistaPure: Water Filtration
At All Smiles Family Dentistry we are proud to provide the highest purest water available for our patients using the VistaClear & Pure Systems.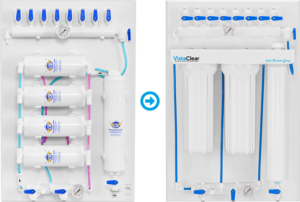 We care about the water which goes into your mouth during a dental procedure.
Vista uses centralized submicron water filtration, backflow prevention and supplies fresh-filtered water to each dental chair.  The water each patient gets during the appointment is pure and clean.  This patented and award winning system remains the "gold standard" in the industry for over 15 years!  At our new location in Mill Creek Town Center we had the ability to build an office of our dreams — fully renovating the plumbing structure.
VistaClear filters remove up to 99.9% of microbial contaminants that often reside in city water supplies. The effective sub-micron filtration and the lack of harmful chemicals also removes bacterial contamination coming from most city water supplies.   Check it out in our office!