Angelina
Meet our treatment and financial coordinator, Angelina. Aside from her excellent customer service skills and calm professional demeanor, Angelina brings a wealth of knowledge from her years of experience in accounting and insurance work. Angelina enjoys spending time with her friends and family, particularly her husband and young son, who cheer for the Seattle Seahawks!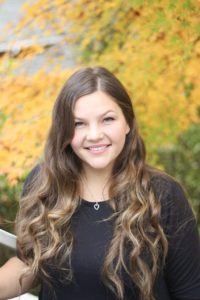 Anna G.
Anna is a registered dental hygienist. She started working with Dr. Furman as an accounts specialist/ financial coordinator and provided guidance to many patients over the years;  later she completed the challenging and competitive program in Dental Hygiene School. We are so delighted to have her as a part of the team. Anna's detective work and attention to detail, troubleshooting and soft skills are recognized. Anna is a mother to twin boys and enjoys spending time with her husband and family.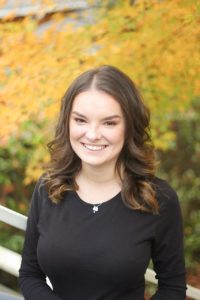 Yelena
Yelena is the lead dental assistant. She is personable, gentle and loves working with kids.  Yelena takes extra care and time to ensure each patient has a positive experience at All Smiles. Her dental assisting background started with pediatric dentistry and evolved into comprehensive family dental care for patients of all ages. Yelena is a movie buff who enjoys spending time with family and friends. She speaks English, Russian and Ukrainian.
Samantha
Sam is our stellar dental assistant. She is a graduate of the University of Washington who is pursuing a life-long dream of  working in the dental field.  Her gentle, kind and compassionate nature are unique attributes. Sam can fluently speak Spanish and plans to give back to the rural communities of Eastern Washington as part of her dental education goals.
Anna K.
Anna is our front desk patient care coordinator. She brings her years of customer service experience to All Smiles Family Dentistry. Her bubbly personality and eagerness to accomplish difficult tasks are just a few of her many wonderful traits.  Anna enjoys spending time with her friends and working alongside her older sister 🙂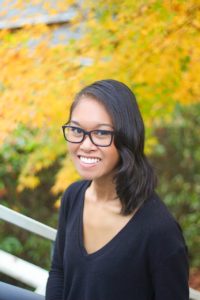 Anne M.
Anne is part of our front desk "A-Team"!  Her background includes working in a busy dental practice and maintaining a strong work ethic while staying composed and professional.  Her background includes years of dealing with customer service including overseas in Japan and the Philippines. Anne well versed in appointment scheduling and looking up insurance benefits, and would be happy to answer your questions!
Hitayit
What a pleasure it is to work with Hitayit, our dental assistant.  She started as a patient at All Smiles Family Dentistry and came here for many years. After spending over a decade working in customer service at Starbucks, Hitayit decided to pursue her passion in dentistry and finished a dental assisting training program in the state. We feel so honored that she chose our practice!  Rest assured that you will be in great hands, gentle and compassionate care with this lovely lady.  She is also a proud mom to her sweet young daughter.
Natalie
Hard work runs in the family!  Natalie is part of one set of siblings who work for All Smiles Family Dentistry. Can you guess who's her sibling?  She is an intelligent young lady seeking education at the University of Washington while working part-time. We are happy to see Natalie's smile at our dental practice!
Antonia
Antonia is a registered dental hygienist and takes wonderful care of our patients with their teeth cleanings. She shows an outgoing personality, excellence in hygiene and attention to detail with every single patient.